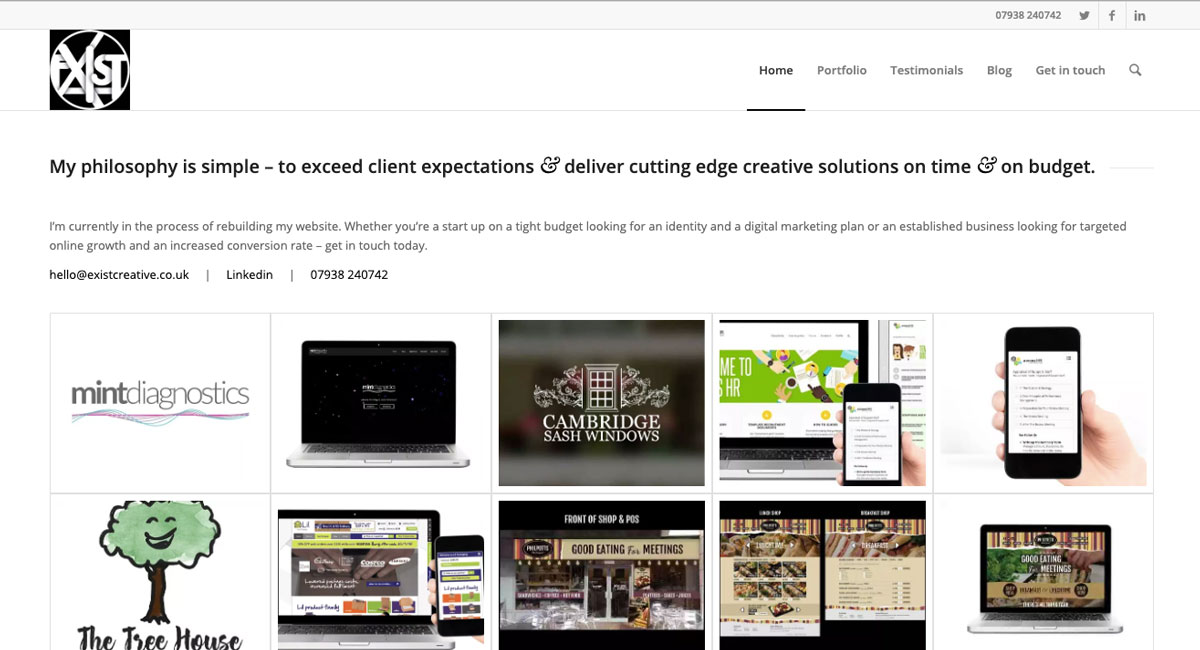 Nathaniel Calvert runs existcreative.co.uk, a digital marketing agency out of the UK helping businesses grow their online presence and increase conversion rates. Nathan (and his clients) were originally hosted with WP Engine, unhappy with their high costs, and lackluster support. In his own words, "I get the same support from 1and/GoDaddy for a fraction of the cost."
He heard some good things about JohnnyVPS on many forums and loved the sound of our setup so he decided to take a chance on our MONSTER plan. 24 hours later and after a dozen sites moved over, we had yet another happy client. Nathan admitted he was really only after costs savings, but was surprised to see we were faster than WPE (breaking his old speed records) and able to answer difficult questions with "guru" answers.
Migrating Nathan's sites was the typical experience we have when moving sites over from different webhosts. Tons of crud left behind by old hosts and plugins. Mixed PHP setups. Sometimes, there are sites that look like they haven't been updated in years. It's a bit of clean-up to say the least and it's always more than just a "simple migration". Nevertheless, it's our pleasure to move things over and make sure everything is smooth and seamless for our clients.
"If you're an agency or freelancer – here's why I highly recommend that you host with JohnnyVPS"

I have a lot of experience with working with hosting providers of all shapes and sizes over the past 10 years, from cheap shared hosting, through to dedicated Magento specific servers and all the way up to a £4k per month managed data centre environments. It was always my view that "you get what you pay for", so when I saw the costs of hosting with JohnnyVPS and their dedicated VPS, I went in with low expectations.

I could not have been more wrong on that, not only did they seamlessly migrate all of my installs from WP Engine and 1and1, they also setup and configured on-site caching, optimised plugins and suggested alternatives to increase site speed, installed and configured back up plugins and generally got all of my sites to decrease load times dramatically. Not only have I saved close to £400 per year on hosting, but I've now got considerably faster load times, uptime is on par with WP Engine, yet with more installations and considerably faster FTP access and full cPanel control.

The support has been near instantaneous via all channels, and the advice given throughout has enabled me to achieve sub 1-second load times consistently. If you're an agency or freelancer, and you're looking for both a high quality hosting provider, and a WordPress technical partner with guru-levels of knowledge on how to get the most out of WordPress (google WP Johnny and check out his articles), I highly recommend JohnnyVPS – absolute phenomenal value for money.

Nathaniel Calvert