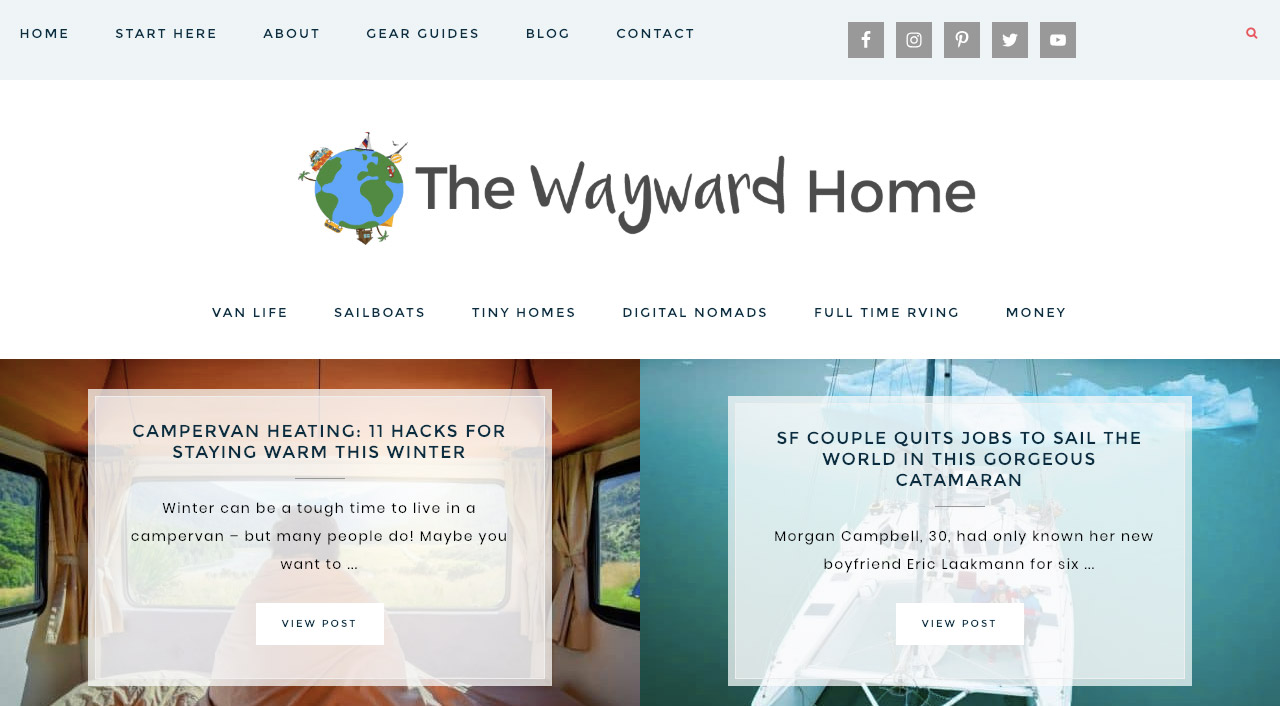 Kristin Hanes runs TheWaywardHome.com…an alternative lifestyle blog for people ditching the the high price of mortgage and rent to live in RV's/vans, boats, tiny homes, and other non-traditional homes.  The site covers every little detail you need to know to adjust to your new lifestyle (even with pets, children, and unexpected challenges) and features many others who have done the same for years. Her readers are not only saving money and paying back loans faster, but also seeing the world and enjoying life through different lens.
Kristin first came to us because her server was crawling under her new traffic growth. Her success had come with much growing pains. The site was slow on the frontend AND backend. Visitors were waiting over 10 seconds for the page to load, and updating content from the WP admin was a painful process for her. She wanted to monetize her blog with ads but couldn't afford any more slowdowns. Every new feature that could potentially grow her site was in direct conflict with her need for a faster page load.
A brief look at her site told a story we had seen all too many times. A story of a non-technical person desperately optimizing their site all by themselves. She had several dozens of plugins, many of them doing the same function, just about every performance plugin we had ever heard, not one but TWO pagebuilders, and many deactivated plugins that left a mess in her database tables. We had quite the clean-up job ahead of us. Oh…and that wasn't her only site!
A week later, we had trimmed everything down and dropped her load time down from 12 seconds to 3-4 seconds on her previous host. Then migrated her over to our webhosting service to get the instantaneous speeds you see now. There was no loss in features or functions. She still has tons of images, ads (video ads, too!), 3rd-party scripts, and social embeds.  The impressive thing was how fast her bloated pagebuilder was able to run.


These are the scores for her old site. She has since gotten her site redesigned/recoded and now loads even faster! 🙂