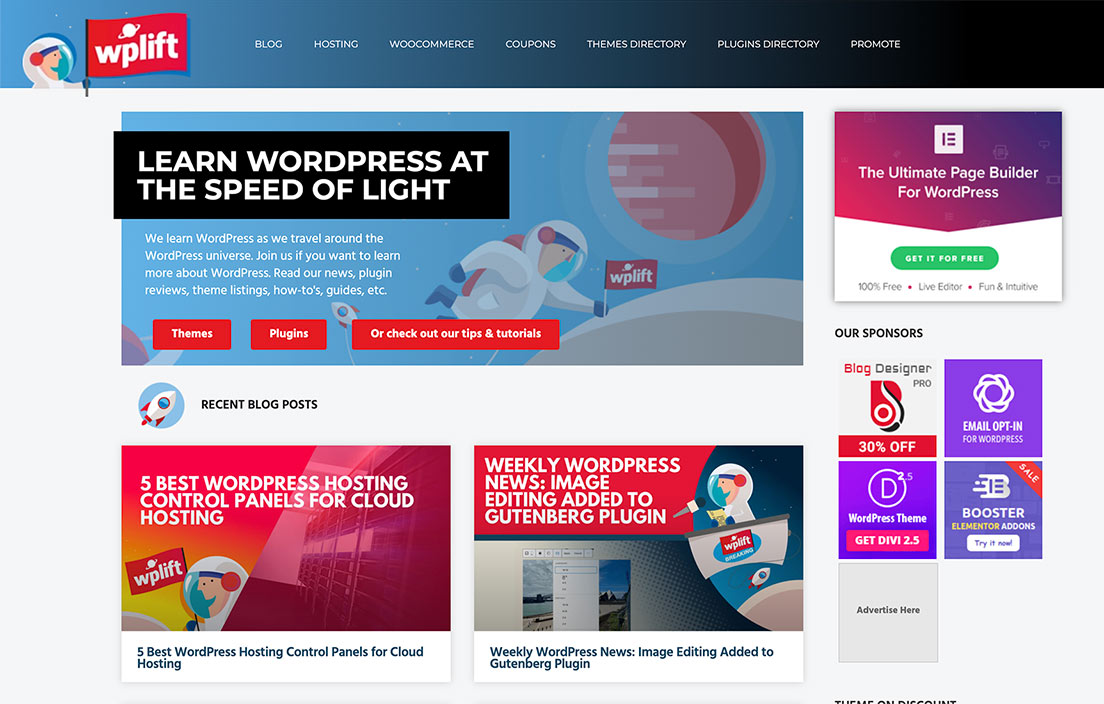 Daan Tol runs WPLift.com, a super popular WordPress blog (founded in 2010) that covers everything about WordPress…how-to's, reviews, directories. His site has thousands of posts and gets over 3 million hits/month. Need to say, it is an honor to host a big site like this and one that I've actually heard of before we ever met. 🙂
Daan was previously hosting with a well-known company (which I won't post here) and unhappy with their performance. So what did we do? We took some time to completely reconfigure his caching solution to one that was better suited for an enterprise-level site like his. Making a giant site load super quick is not the easiest thing in the world as you can imagine.
The caching was reconfigured in about a day's work and the new speeds could be felt right away. After that, we did our usual plugin and database audit, cleaning out everything we could. Then we cleaned up the redirects next, he had hundreds of them and many duplicates loading via slower PHP redirection mechanism. We switched them over to htaccess to be processed from the server.
The end result is what we strive for…INSTANT PAGE LOADS! Visit WPLift and see for yourself. Let it be known that Daan himself was such a great client and helpful contributor to the process. Answering our hundred and one questions quickly so we could make key optimizations on the fly. Here's to the next decade of WPLift!
I got to know Johnny through his blog posts on Speed optimization. For WPLift I was looking for a speed optimization expert who could help me out both in the fields of Speed Optimization and Hosting. As these two really go hand-in-hand together. Since we migrated to Johnny, I got exactly what I wanted: Speed. Besides that, I really like the support you get in slack. I would definitely recommend him.

– Daan Tol