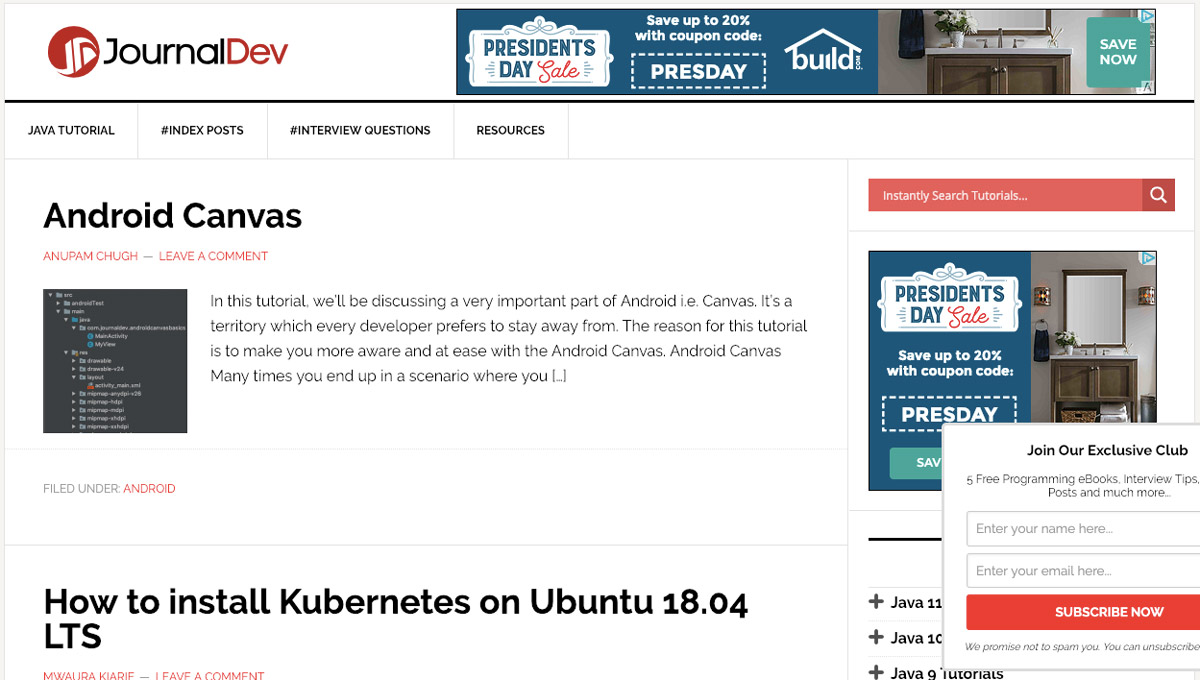 Pankaj Kumar runs JournalDev.com, a site dedicated to Javascript coding tutorials and other helpful resources for Javascript programmers. The site has over 3,000 posts and gets around 3 million visits/month…and still on track to keep growing! Pankaj first reached out to us because he was tired of his previous host. They had sold him on a 12-core VPS solution that cost $160/month and still couldn't handle his traffic. He was tired of having a slow site and most of all tired of poor support and constant up-sells to a bigger server. He had heard about Johnny's legendary feats in the WordPress Speed Up group on Facebook and decided to get a second opinion from the man himself.
Pankaj was really determined to have the fastest site possible and immediately noticed Johnny as a knowledgeable speed expert in the Facebook groups. Like Johnny, he was also a total speed addict and willing to optimize for even tiny 50ms gains. He chose a custom managed hosting plan with JVPS to fit his 4 growing sites and the rest was history.
The goal was simple. Load as fast as possible. Instant load on desktop, and instant load on mobile. Users were spread all over the world, so we needed fast load times to everywhere! Due to his high-number of posts, we had to configure caching for his site a little differently. After migration, initial speed-up, and then several months of tweaks…we arrived at our current solution…a blazing fast site that easily handles over 2,000 simultaneous users during peak hours without any slowdowns. Load times dropped all across the board and everything working super smooth.
Another friend made and happy customer for life. To this day, JournalDev is still being speed-tweaked from time to time with our latest "ideas". Like I said…we're speed addicts. 🙂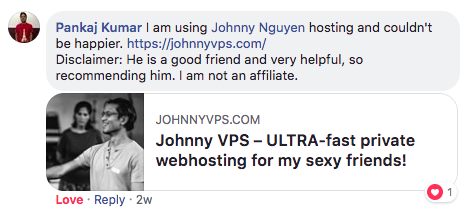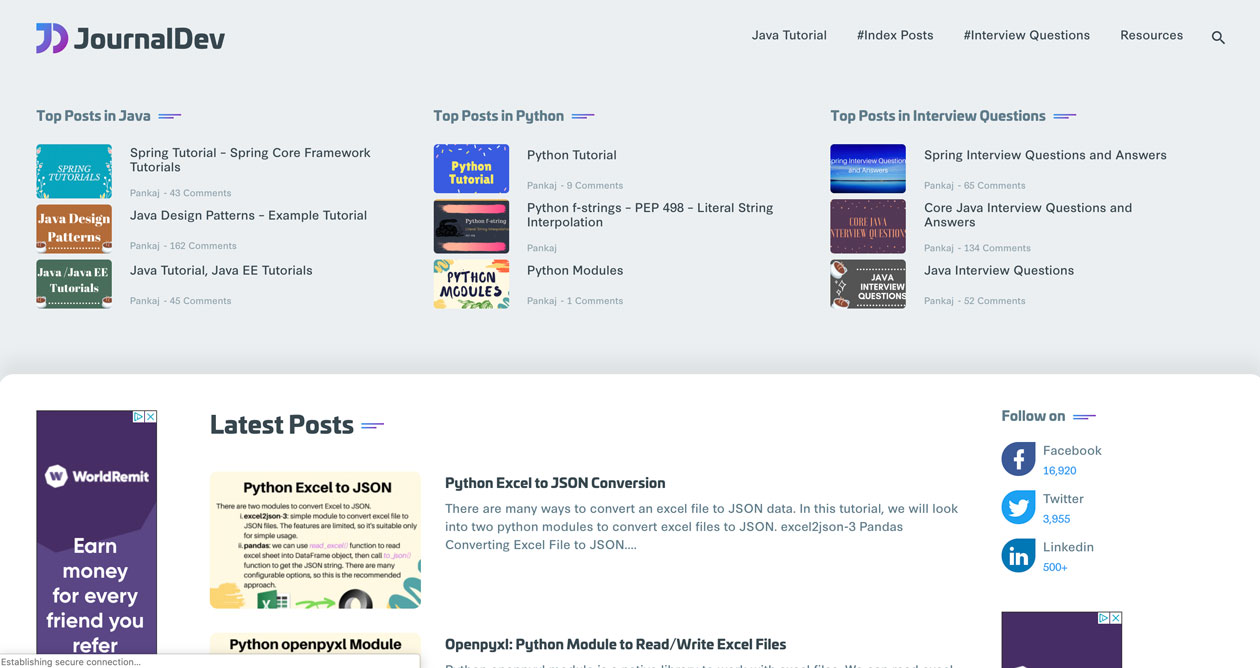 For those wondering, the image up above was JournalDev's old design. They've since grown and recoded a much sleeker, sexier, new design for the site. We're happy to still be with them after all these years and still tackling the latest challenges that comes with success. Server bombardment during browser push notifications, random SSL issues, server weirdness, and more. We've been through it all and will go through hell for a client like this.